Air Conditioner
Air Conditioner Repair & Maintenance
Apparently, your air conditioner chooses to stop working when it's most inconvenient for you. What would you do if it stops running on one of the hottest days of the year? Looking for a new air conditioner isn't easy, they are available in a variety of types and efficiencies. However, we only advise replacements when a unit should not or can not be fixed.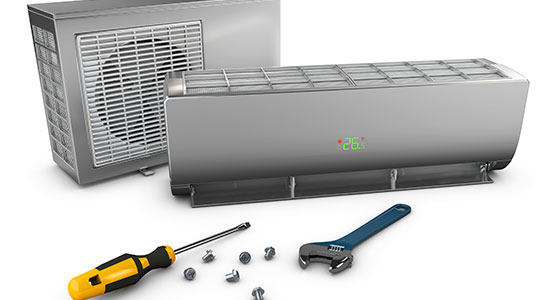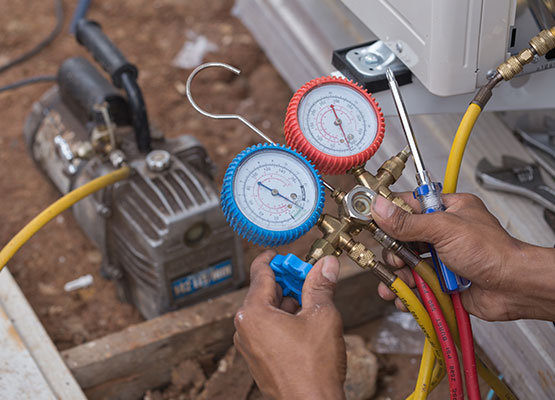 High-Performance Air Conditioner
Skipping required maintenance is a constant decay in air conditioning performance. Letting your air conditioner run over long periods without being maintained will generate more problems; Several important damaged components will compromise the entire unit. A clean filter helps to control particles and pollutants from entering your unit. Consequently, everyone inside the building will breathe better.
PROTECH Inc. is here to respond to your air conditioning and cooling system needs. We will walk you step by step through the process of handling your systems efficiently.We also provide emergency services 24 hours a day, seven days a week. no matter the time or day, we'll be ready to help if something happens with your a/c.
Furnace Service
Furnace Repair & Maintenance
Here at Protech-Inc, we provide you comprehensive furnace repair services; quickly diagnosing the problem and providing accurate solutions for homeowners who require to stay warm at night. Furnaces always seem to malfunction at inopportune times like the holidays. hoverer, no matter what the problem is, we have the solution on hand.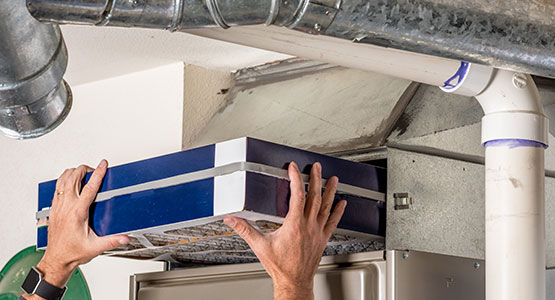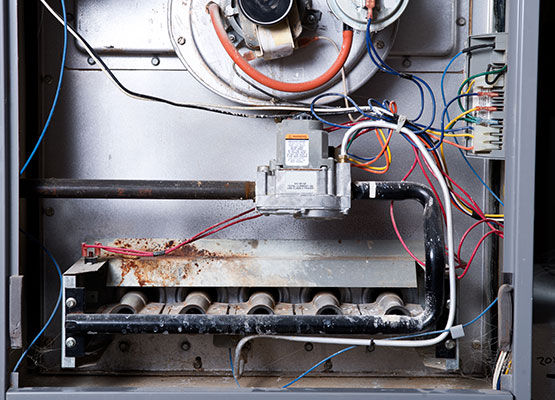 Quickly & Efficient Furnace Repair
Have you felt peculiar smells coming from the furnace? Even worse, heard banging noises or loud vibrations while it's running. If that is the case, most likely the time to make furnace repairs is today. You might think: Every furnace makes a little noise once in a while, or it is because its an old furnace. If you discuss the life expectancy of your furnace with your service technician, you can have a better picture of when to give it maintenance.
Either the loud noises, low heating or your high energy bills, are red flags that indicate there may be a problem with your heating system. Call us today, schedule an appointment with one of our specialists, and get your problems solved quickly. One of our furnace specialists will arrive and inspect the whole system. This will let him identify any small problem before it turns into a disaster.
Boiler Service
Boiler Repair & Maintenance
If you start doubting whether you need a boiler repair or a boiler replacement, we will assist you to find a solution. Perhaps it's time for an upgrade to a modern, more energy-efficient model? Obtain the perfect option for you based on your specific needs.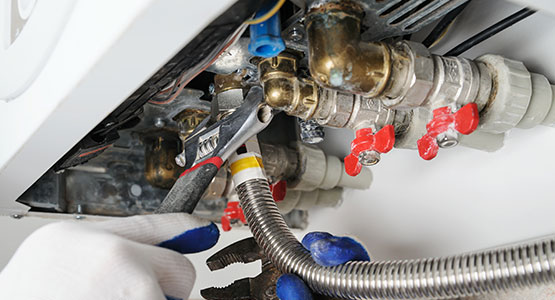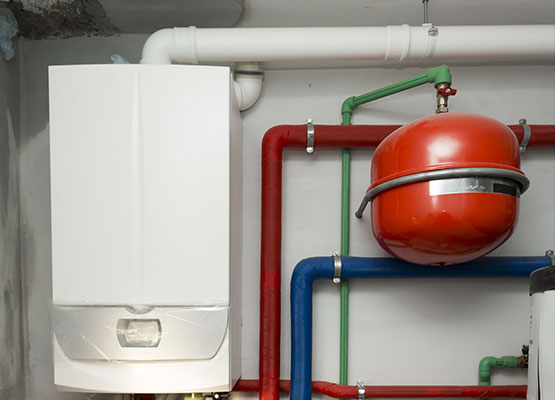 For Immediate Boiler Service
Is your boiler not warming up the way it should? If it's your entire system, it could be a build-up of air or sludge accumulated inside the pipe. Therefore, you should hire experts like us to handle this task; We test all components of the boiler, clean pipes or components, and replace damaged parts. Moreover, a sudden increase in your energy bills could be characteristic of an issue with your boiler.
Have your boiler released a repulsive smell? An unpleasant smell could be indicative of a leak or deficient fuel burning. We will ensure to repair those leaks or broken parts that are polluting your air with harmful carbon monoxide. Call in an expert immediately if you suspect a repair or a possible boiler replacement is needed.
Water Heater
Water Heater Repair and Replacement
Normally you wouldn't notice when your water heater needs maintenance or replacement; at least not until you have to shower with cold water only. Why wait until a problem appears for you to decide to do maintenance to your water heater? Call Protech-Inc today and get the complete heating and cooling solutions your property needs.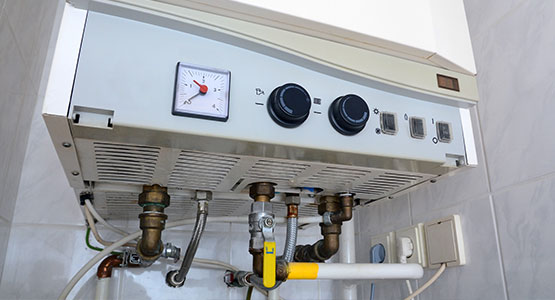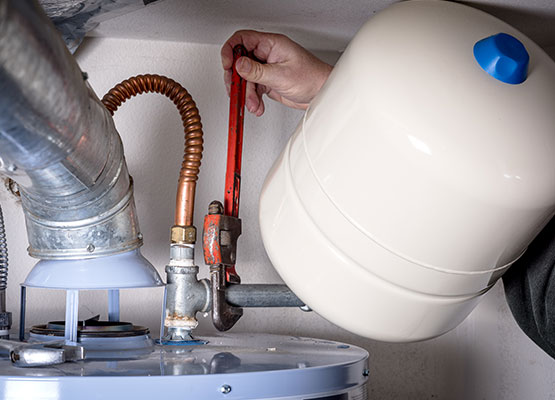 Water Heater Problems? Solved!
If the water heater corrodes, start leaking or makes noises, you may end up with water damage to your entire structure. Do not allow water to penetrate your floors, ceilings or walls and give proper maintenance to your heating and cooling systems.
Here at Protech-Inc, we work on Cooling, Heating, and Cleaning the Air You Breathe. Our goal is to achieve 100% customer satisfaction. We're not satisfied with our work until you are. We also provide emergency services 24 hours a day, seven days a week. no matter the time or day, we'll be ready to help if something happens with your water heater.
Exhaust Fans
Installation & Repair of Exhaust Fans
Exhaust fans operate to promote cleaner air flow in your commercial space. Ideal for managing factories, workshops, warehouses, or sheds air ventilation and temperature regulation. Protech Inc. can take action if your current unit is undergoing fails, or if you need to install a new unit.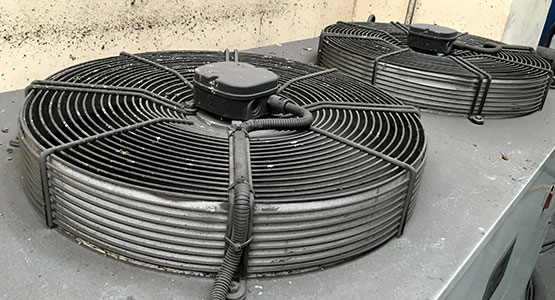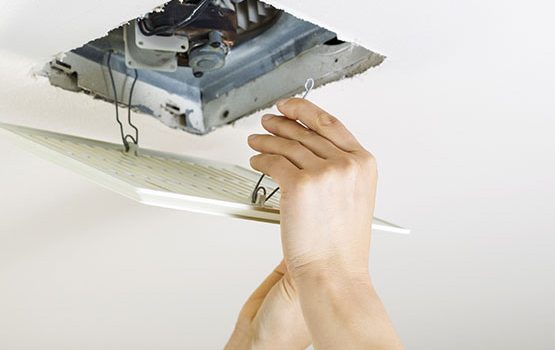 Let Your Property Breathe
You can use exhaust fans for bathrooms to eliminate excess heat and to restrict mold growth. As well, in the kitchen to help dissipate cooking heat, and grease. Most of Protech Inc. clients rather use garage fans to get rid of unhealthy, even dangerous fumes. These chemicals stored items such as paint thinner, adhesives, or fumes from your lawnmower or car.
Prevents items stored in attics from becoming stuffy and getting get moldy, Removes excess humidity from the ai, Quickly ventilates fumes and controls odors from indoors, Clears out harmful fumes, combustion, and debris to keeps moisture-loving bacteria and mildew away, and Prevents condensation and limits mold growth.
More Services
AIR CONDITIONING INSTALLATION
EMERGENCY SERVICES 24/7
GAS LINES
HOT WATER TANKS
AIR MAKE-UP UNITS
FURNACE INSTALLATION
AIR CONDITIONING SERVICES
THERMOSTAT REPAIR
COMMERCIAL REFRIGERATION
EXHAUST FAN REPLACEMENT
BOILER REPLACEMENT
WATER HEATER INSTALLATION