Boiler Service
The exhaust fan is the most common HVAC system you find in commercial and industrial properties. It's commonly found in kitchens and bathrooms, and although it's mostly used in businesses and industrial facilities, you can also find them in homes, warehouses, hospitals, and more. They provide ventilation in any area by taking out excess fumes, moisture and smells from a certain room, making the air easier to breathe and circulate. The fan works by having a motor turn the blades to pull out the air from the area.
Protech Inc. is a family owned and operated HVAC company located in Hamilton, Ontario. With 18 years of experience, we've gained our reputation through our reliable services and commitment to reach customer satisfaction. We have a meticulous approach to our work, always striving for excellent services to ensure your ultimate comfort. Additionally, we offer emergency HVAC services 24/7.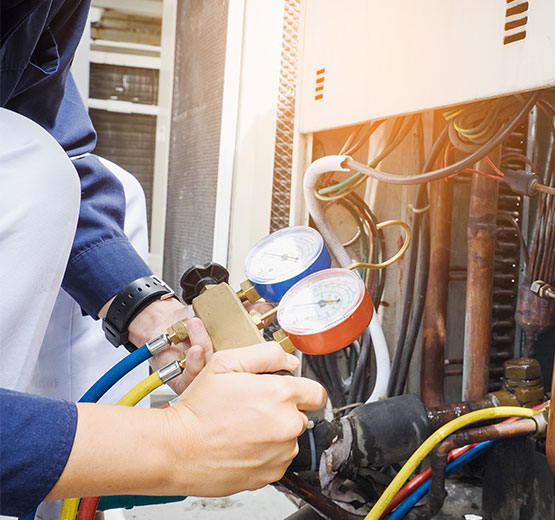 Exhaust Fan Installation
Whether you're a residential or commercial customer, you can benefit from installing an exhaust fan in either a bathroom or kitchen. Exhaust fans work exceptionally well in rooms that are usually moist since they regulate and reduce the moisture in any space. Additionally they out bad odors, making the air easier to breathe.
Ventilation is essential to keep the air free of debris and allergens. Air quality is greatly increased with a properly installed fan system. Proper installation can be achieved by a team of experienced technicians. Luckily, our team has the equipment and skills to successfully install an exhaust fan in your home or business.
Exhaust Fan Maintenance
To ensure the longevity of any HVAC system it's very important to give it maintenance. With proper maintenance, your fan can be more energy efficient. Consequently, you prevent damage that can be quite costly in the future. It's important to routinely maintain your exhaust fans in order to keep them working for a long time. While every ventilation system is different, we have the tools and skills to properly maintain it and avoid costlier damages in the future.
Exhaust Fan Repair
What happens if your exhaust fan gets ruined? Depending on the damage, we're prepared for either repair or replacement of the unit. It's extremely important to have a functioning fan if you're in a commercial kitchen or warehouse for example. If you need our help as soon as possible, you can rely on our emergency services to find a solution as soon as we can. Your discomfort doesn't have to last that long.